What Our Patients Say:
Impressed
I was very impressed with the amount of time Dr. O'Brien spent with me on my first visit. Having never been to a chiropractor before, I was a little anxious. I continue to be very pleased with the focus and treatment with Dr. O'Brien. I'm very glad I am seeking treatment in this practice.
-Linda G.
---
Knowledgeable & Honest
Dr. Trish and her staff were so welcoming! Dr. Trish was so patient with my son, and made him feel comfortable. She is so knowledgeable and honest. She makes you feel comfortable and never rushed. It was the best decision to see her. My entire family sees her. I can't say enough good things about her and her staff!
-John M.
---
Highly Recommend
Very glad that a friend recommended Dr. O'Brien, she was very very very helpful and the problem with my back has been good since I started with her. Again I would highly recommend Dr. O'Brien.
-Daniel D.
---
Wonderful Practice
Staff are wonderful at this practice and always friendly and courteous! Dr O'Brien is so knowledgeable and goes above and beyond to make sure her patients feel better all around. Highly recommend this practice!
-Allison F.
---
Friendly And Helpful
The receptionist was very friendly and helpful. She made sure that I was comfortable and taken care of. Dr. O'Brien took the time to explain what could be causing the neck and back issues and I felt much better after the visit. Great visit overall.
-Thomas H.
---
Holistic Approach
I can tell that Dr. O'Brien and her staff truly want me to get better and live a more comfortable life! Dr. O'Brien takes a holistic and preventative approach to medicine, and her knowledge in the field is incredible!
-Andrew F.
---
Positive Influence
Dr. O'Brien has been a very positive influence on me! She has advised me on an exercise program which I faithfully do every day, and I love it! I feel so much better after seeing her, wish I could go more often. I am so thankful to have found Dr. O'Brien and will continue to see her for adjustments and good advice. The receptionist, Donna, is very sweet, as well.
-Lenore L.
---
Feeling Better
Thank you for helping me to feel better. Whenever I hurt my neck or back it amazes me that my family doctor does nothing but prescribe pain meds that really don't help. They only mask the pain and do not cure it. I can always count on you to fix the problem and the pain I have with pinched nerves and herniated discs. Thank you for giving me freedom from pain and for helping me get back to life.
– Deborah L.
---
Very Thorough
I must say I had doubt before going since I already had back surgery, but after 3 visits I feel 100 % better. Dr. O'Brien is very thorough in her explanation of the problem and how she will fix it. I would suggest anyone who is experiencing back pain to give it a try.
– Jeffrey T.
---
Caring and Knowledgeable
"Dr. Patricia O'Brien is wonderful. She always makes time for her patients. She is very caring and knowledgeable. I have previously recommended her to friends and family and they have not been disappointed." – V.H.
"Dr. Trish takes the time to listen to your concerns, as well as provide excellent treatment. She has been part of our family's health care for several years. I had severe vertigo and after one adjustment it was cured. I have referred family and friends and they also, have been pleased with the care and treatment they had received. The staff is professional and courteous." – P.L.
Very Accomodating
"I was seen as a new patient for an emergency visit. Very accommodating and excellent care – feeling better after two visits! Will definitely continue to see Dr. Patricia O'Brien even when I'm feeling better." – J.H.
"Dr Trish is one of few that I can say is very caring. She listens ,helps and finds ways to make me feel better. She is very understanding and helpful." – M.C.
Thanks For Listening
"Thank you for taking the time listen to my concerns and treating them. I am staring to feel the difference. I also love the staff and the family atmosphere." – F.R.
"I love Dr. Trish & her staff! I feel great after my visits with her!" – S.D.
Feel Welcome
"Love Dr. O'Brien's office. Dr. O'Brien and her staff make everyone feel welcome. I would and do recommend Dr. O'Brien's office to my family and friends." – M.C.
"
Dr.O`Brien and her staff are by far the best they can`t do enough for you. When I hurt my back and could just about make it in, it was a Sunday night and Dr O`Brien took time out of her schedule to meet me at her office to help me get back on my feet ….She`s the best.
"
- Mike Patruno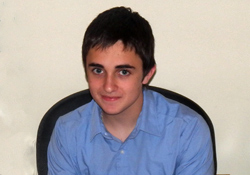 Scoliosis Treatment
"My family has received treatment from Dr. Trish before and I figured I should give it a try. My spine and legs have straightened out and I fee much better in terms of back pain. I look forward to continuing my treatment."
– Philip Chehet
"Dr. O'Brien is the only doctor I can count on to call me with test results. I really appreciate that about her." – F.B.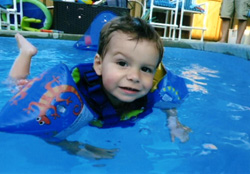 Medical Miracle
"I would just like to thank Dr. O'Brien for all of your kindness as you helped my son over the last year. He is doing great and we appreciate all the work you did to help with his neck. His doctors say he is nothing short of a medical miracle. We will highly recommend your office to our family and friends." – Jon & Kerrie H.
---
"It was about 15 years ago, but I remember it like it was yesterday…"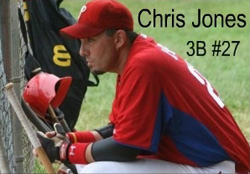 Barely able to walk and stand upright with three herniated disks, several orthopedists said there was little they could do for me besides to try and repair the disks surgically. They offered me no guarantees that they would fix the problem and emphasized the many risks involved.
Dr. O'Brien was confident through regular adjustments that she could rehydrate the disks so not only would I be relieved of the pain but also that I would be able to lead a normal life.
Just a few months later, I was pain-free.
I resumed my career as a high school teacher and baseball/basketball coach. A short time later, I even returned to playing semipro baseball on the weekends, which I still do today at 45 years old.
As for my herniated disks……… my latest MRI results showed no herniations at all. There may not be a medical explanation for the way my back healed.
But I say the explanation is chiropractic.
– Chris Jones
---
Providing Comprehensive Chiropractic Care to Stratford, Laurel Springs and Somerdale